Ironstone Security offers a complete portfolio of vulnerability and risk assessment services that we tailor to your specific needs.
Risk And Configuration Audits. In today's business environment, there are many regulations and standards that require independent security audits and assessments. Our analysts will review the configuration of your systems, routers, firewalls and applications to determine if issues exist that pose a security risk to the data and systems that are the backbone of your business. We provide clear guidance on how to correct problems that are found in a manner that is sensitive to your business, and help improve compliance to industry standards.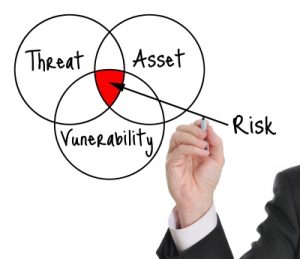 Penetration Testing. Our experts will review your system security in the actual operational context of your business, inside and out, which allows us to focus on exploitable issues and determine if an attacker can successfully take advantage of them. Typically penetration tests go much farther than configuration audits, and often discover subtle flaws, rogue devices and dangerous configurations that other evaluation methods may not discover. Unlike many of our competitors, we not only provide a detailed report enumerating the vulnerabilities found, but we also provide a prioritized roadmap based on your businesses operating model. This roadmap clearly shows which vulnerabilities should be addressed first, and provides guidance on how to fix them – allowing you to maximize the benefits with limited time and resources.
We also offer many of our services on an individual and as-needed basis to address immediate needs:
External Vulnerability Assessments
Internal Vulnerability Assessments
Network Architecture Reviews
Wireless Security Assessments
Social Engineering Tests
Physical Penetration Testing
Threat Modelling and Assessment
Independent Verification and Validation (IV&V) Security Audits
Security Standard Compliance Audits
Please contact us online or call (540) 425-0339 to discuss your specific needs.