Ironstone Security offers a number of hardware and software solutions that complement our assessment and consulting services. Whether it's a new project, an existing system or a special requirement, our experienced team is ready to help.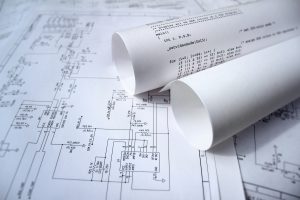 Code Auditing. Our team is fluent in a number of popular programming languages and paradigms. Our component audits look for many common errors, such as bounds checking, improper pointer manipulation, and input validation errors. We also examine the system for more complex issues, such as race conditions, enumeration and leakage vulnerabilities, and authentication weaknesses. Our unique perspective will provide valuable insights and integrate well with your overall defensive design strategy.
Hardware Development. Ironstone Security offers custom hardware design specializing in secure industrial controls, testing tools, and business/industrial monitoring and surveillance.
Reverse Engineering Services. Suspicious or undocumented device behavior? Lost documentation? Need help with a competitive analysis? Our analysts are ready and able to analyze hardware and software systems to help you generate lost or incomplete documentation, improve the competitiveness of your product, or understand the real-world vulnerabilities present in a design.
Please contact us online or call (540) 425-0339 to discuss your specific needs.